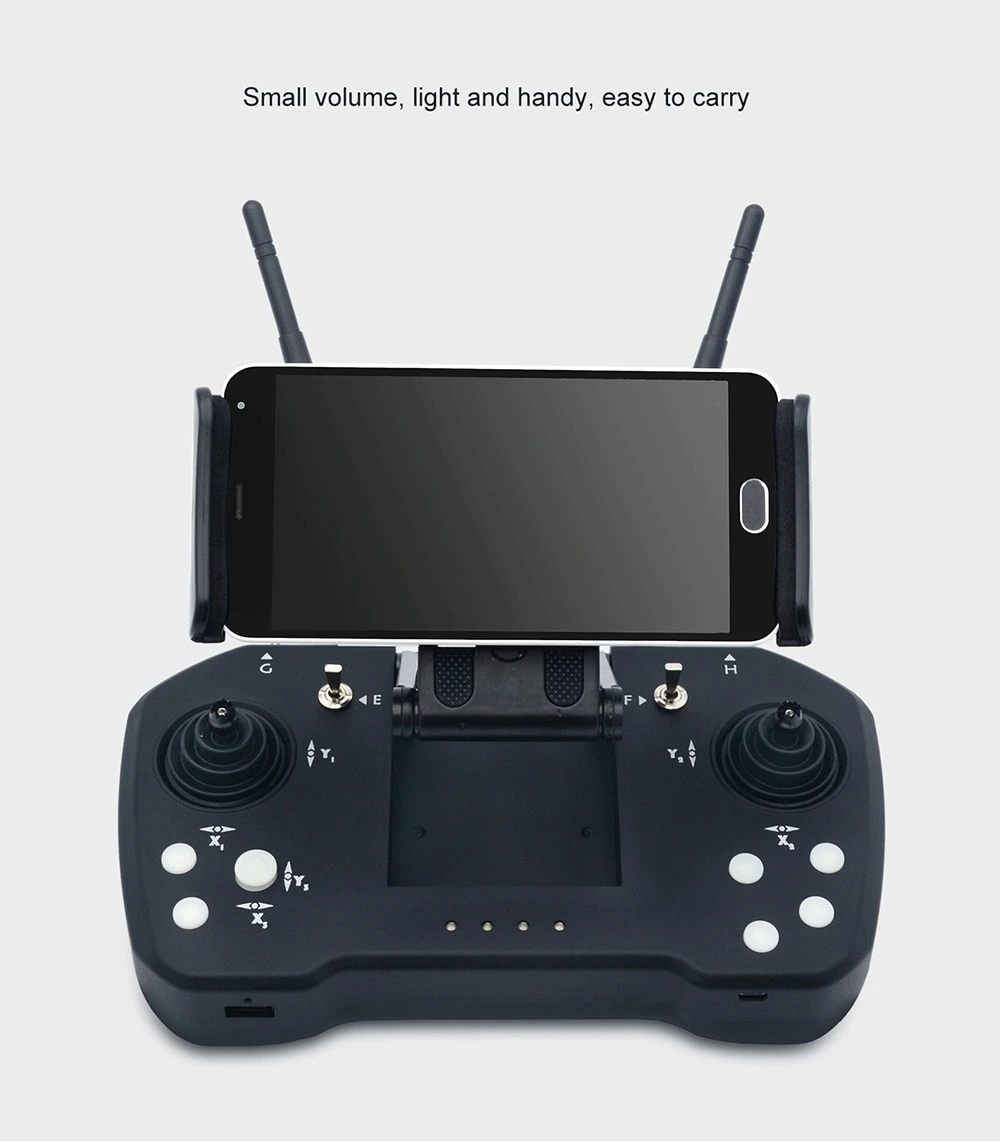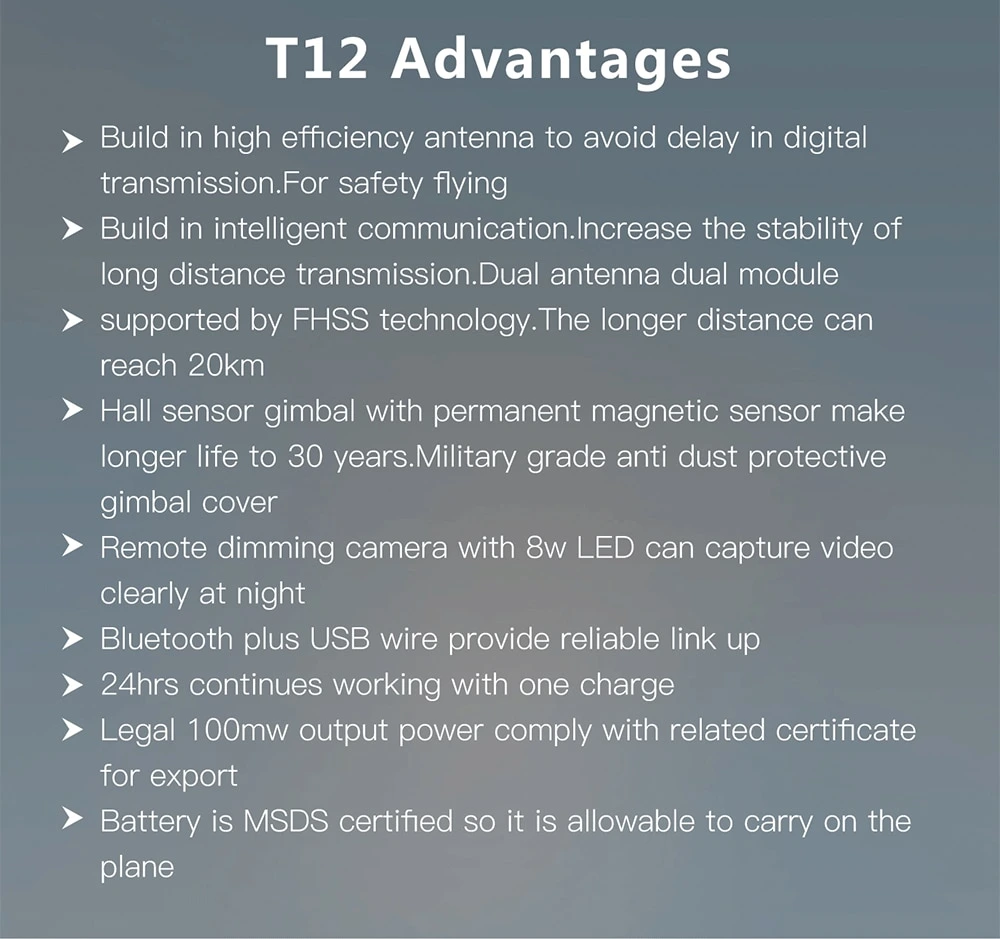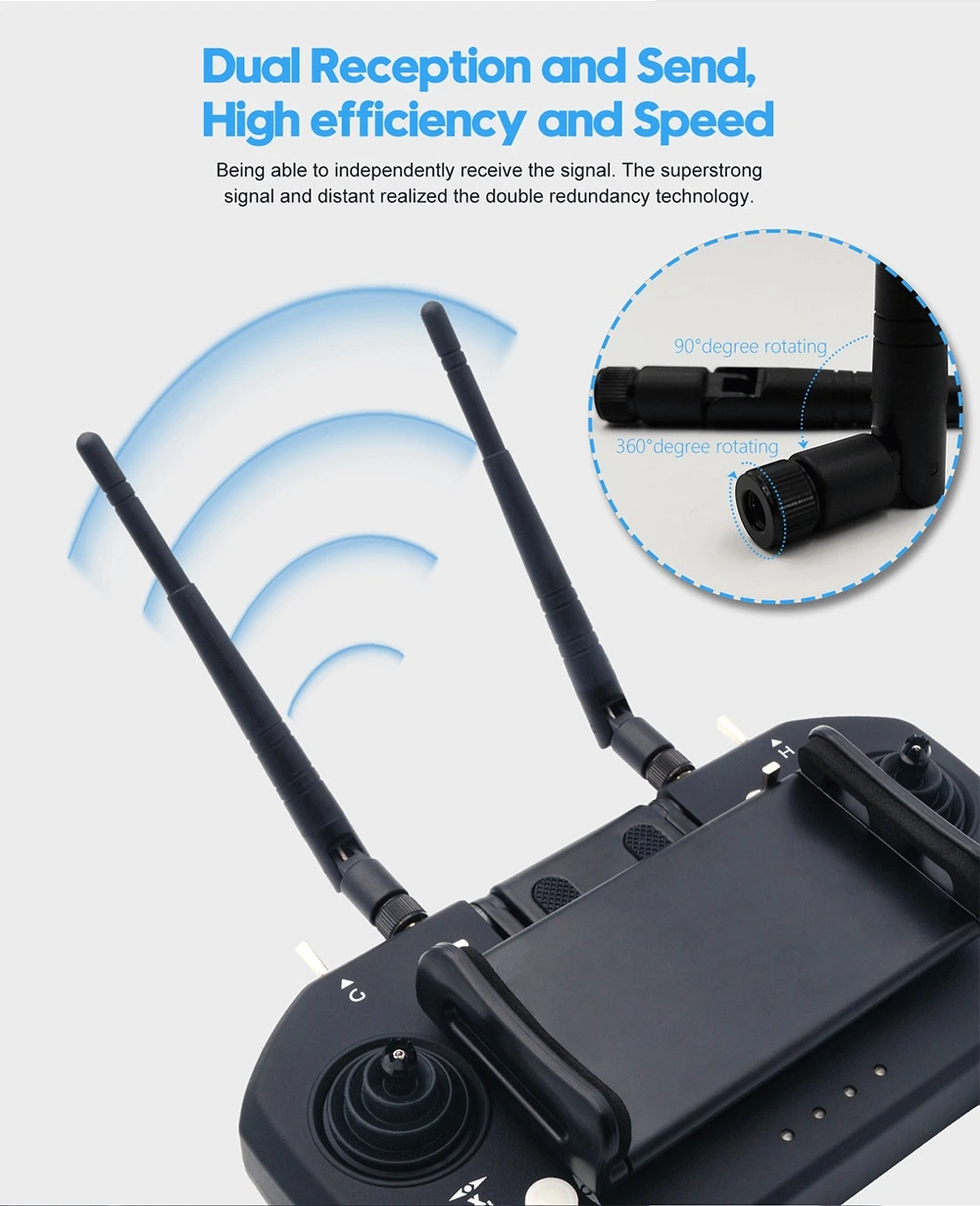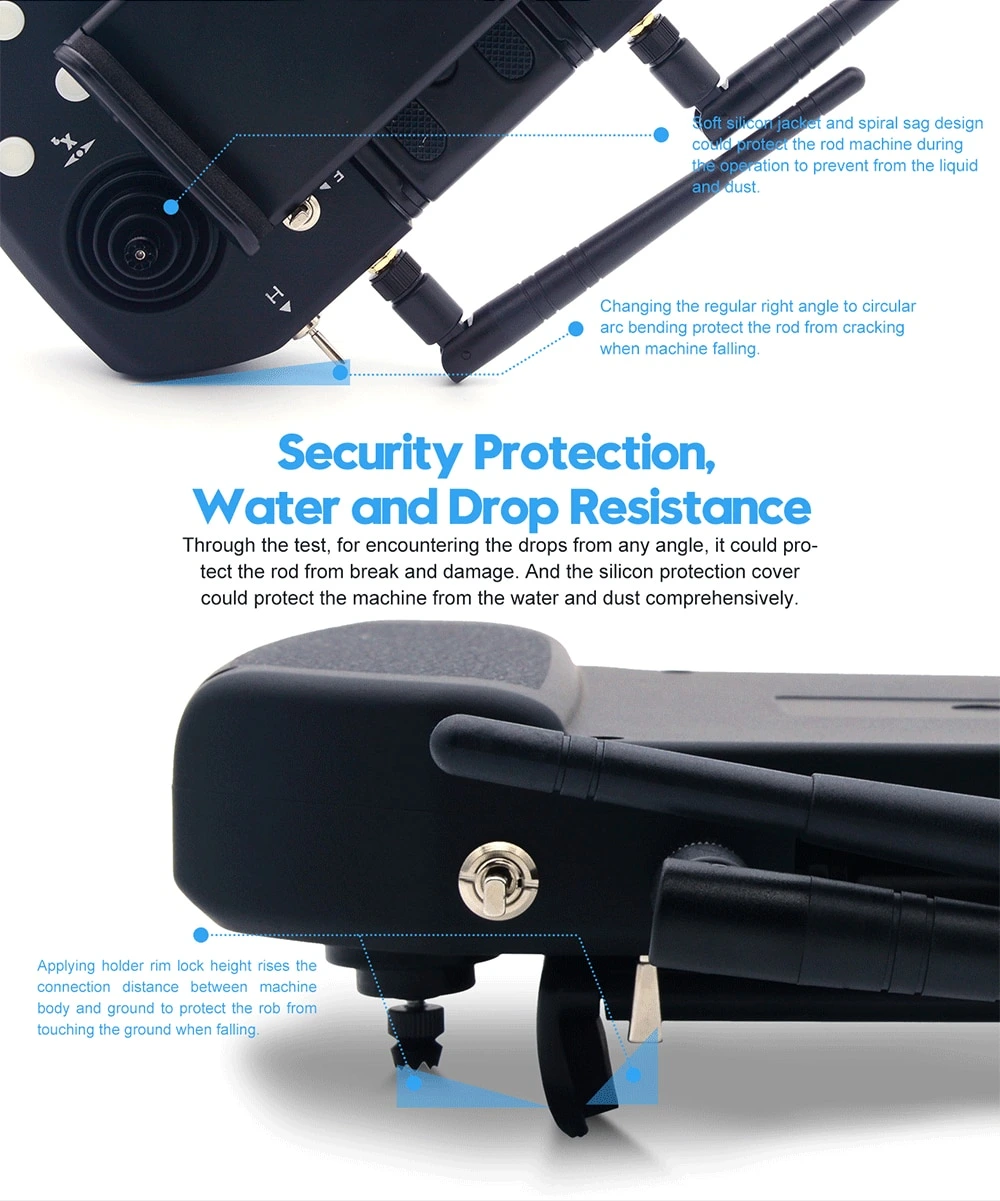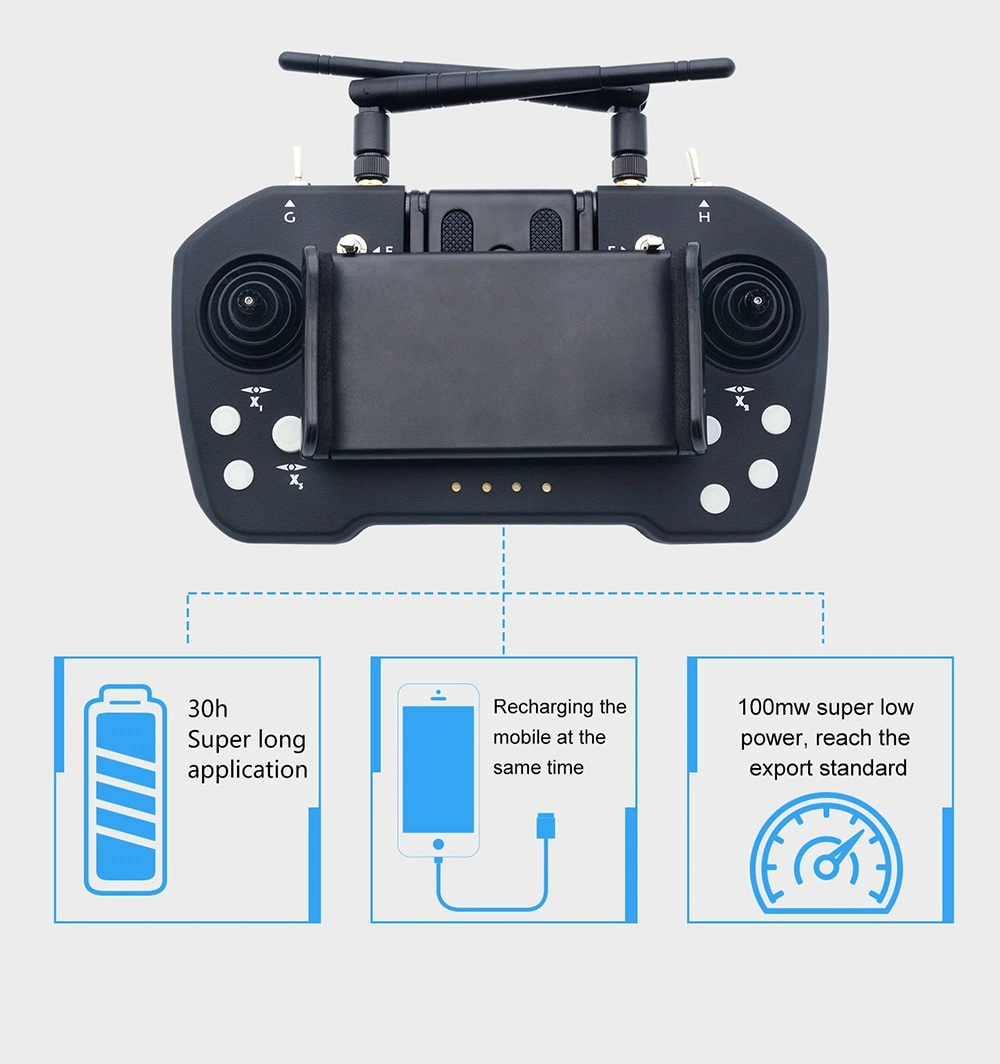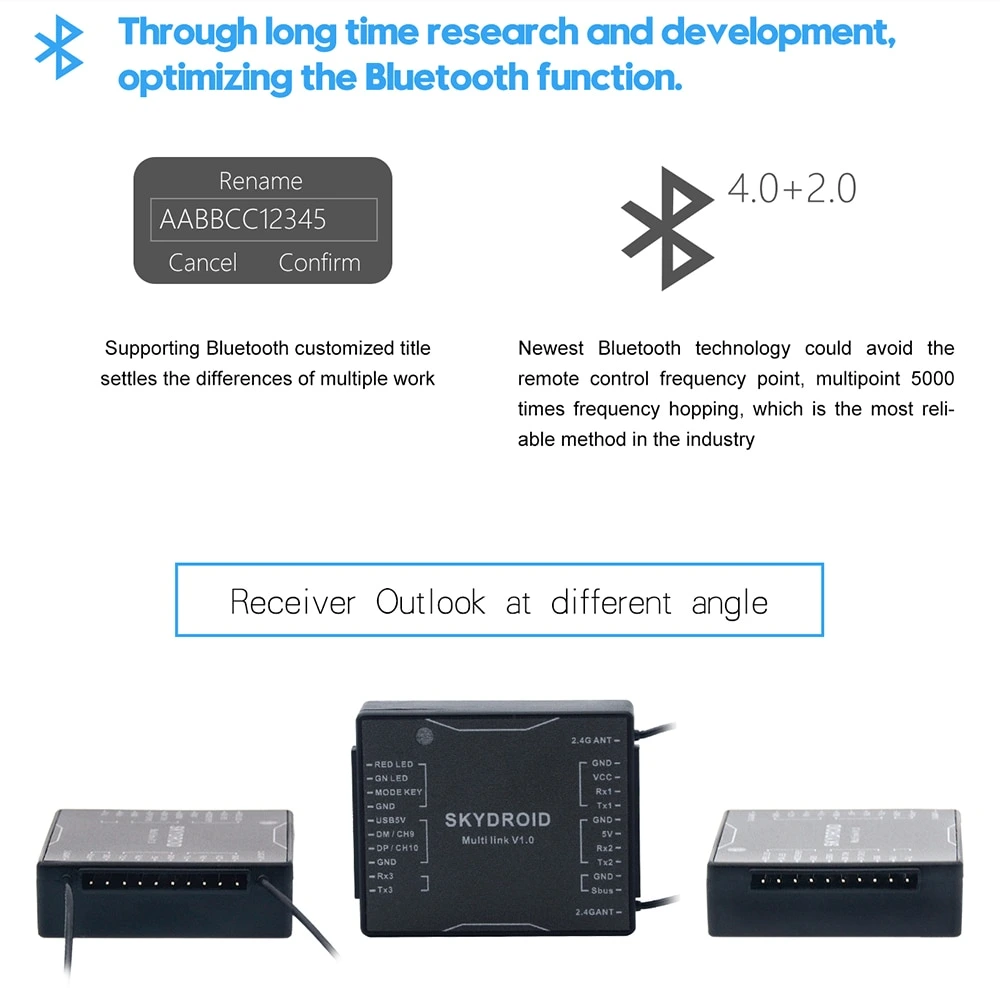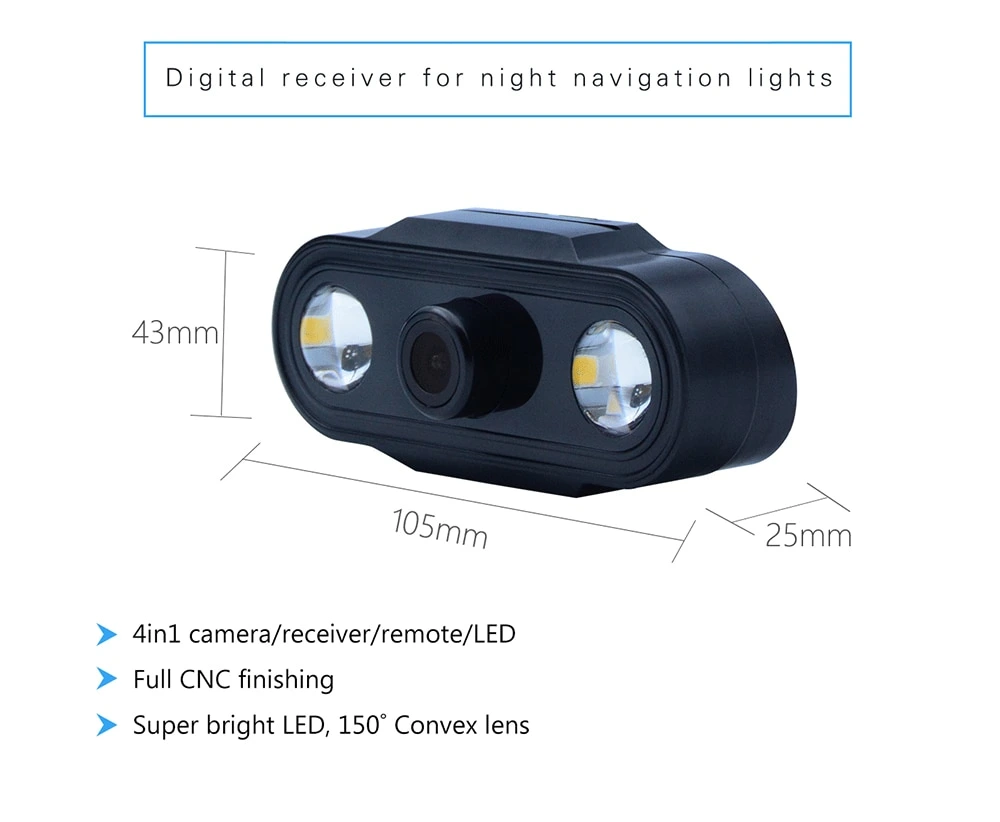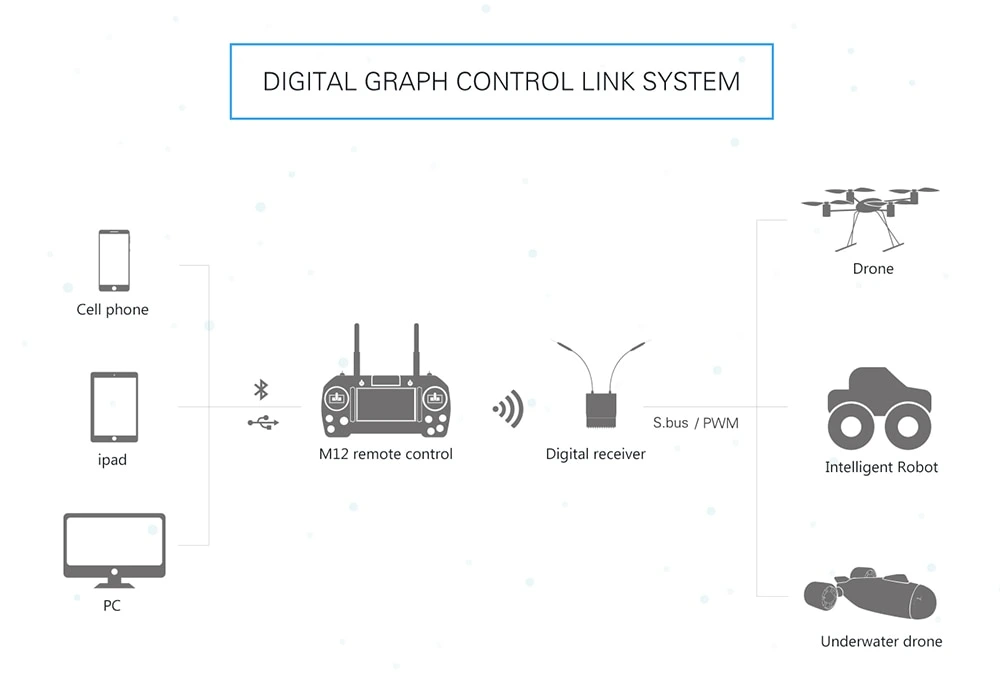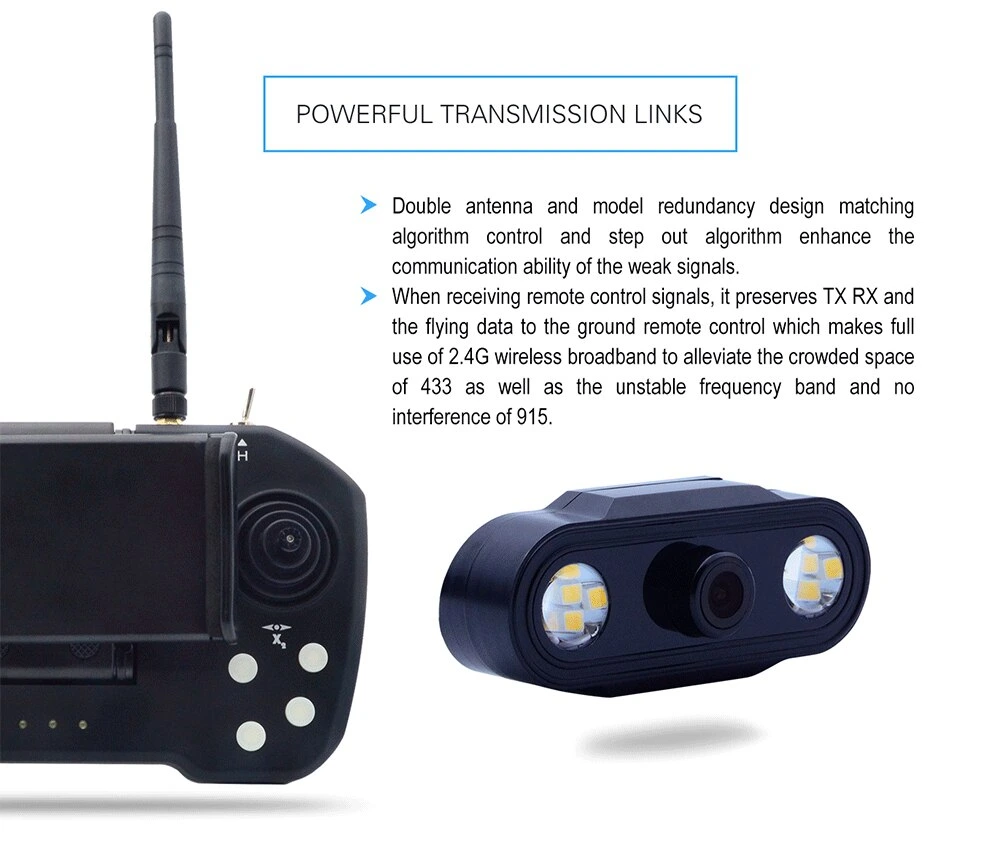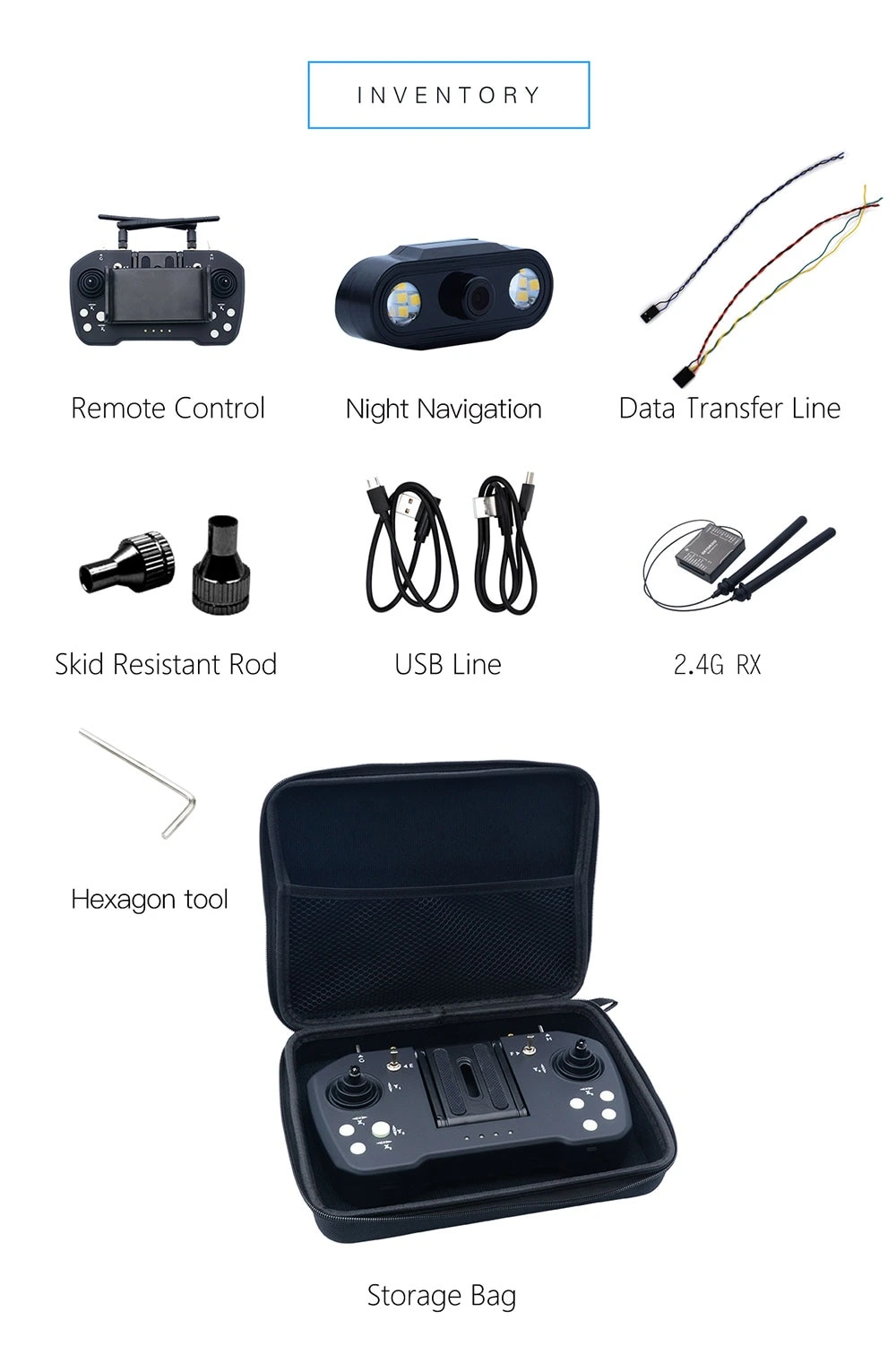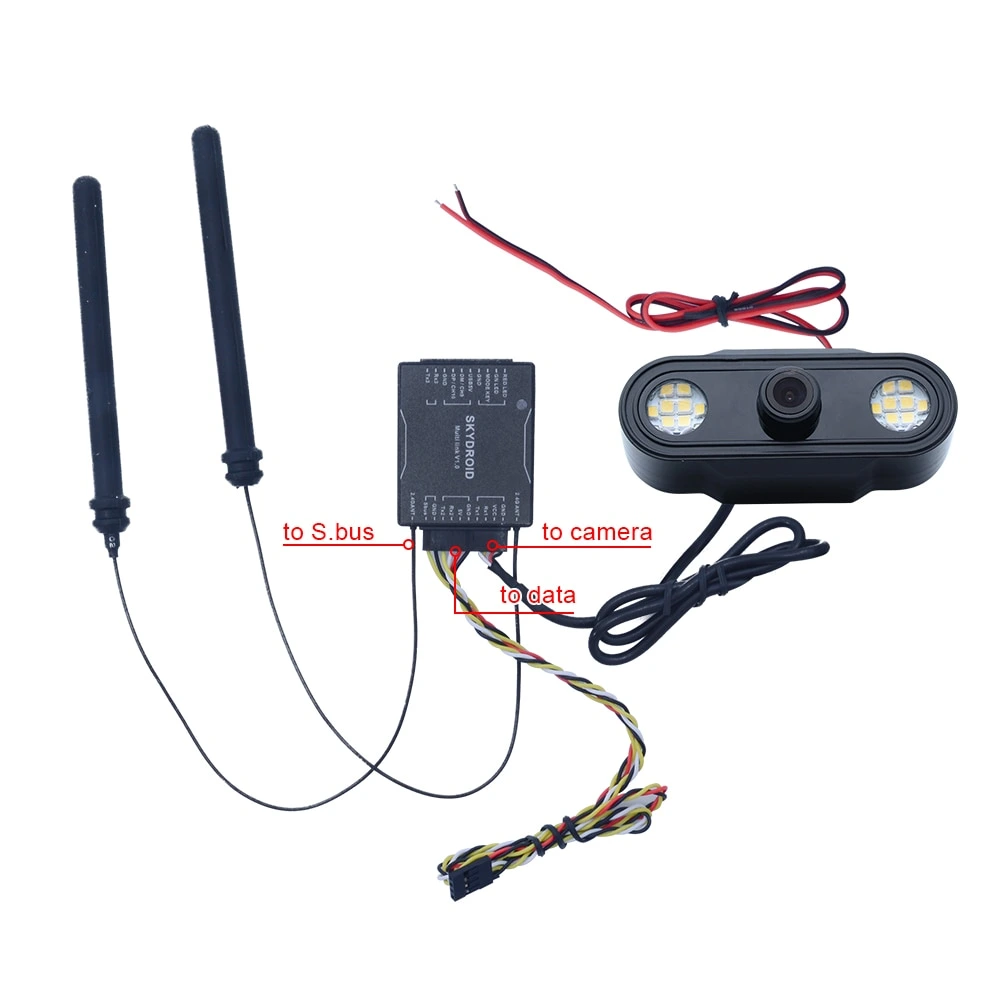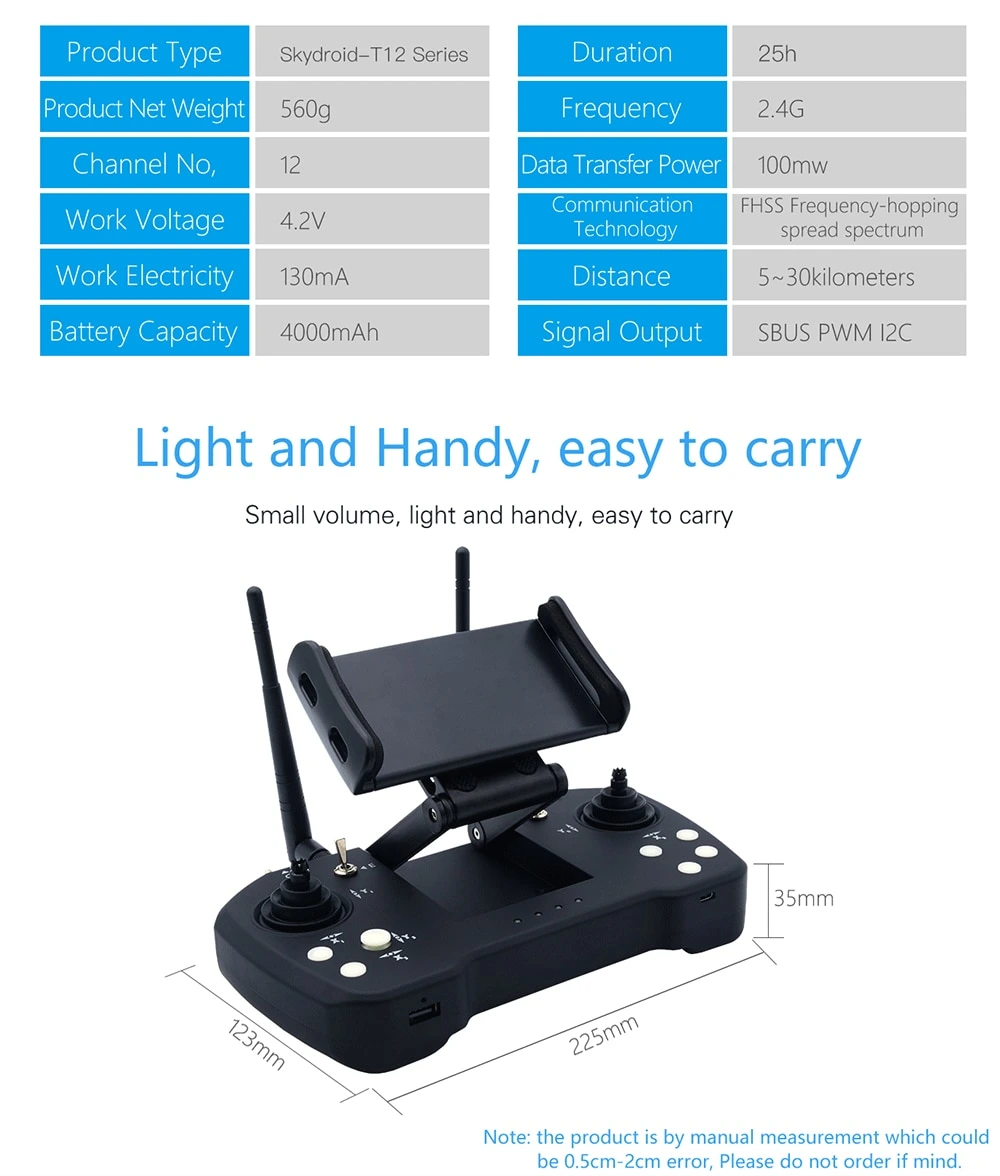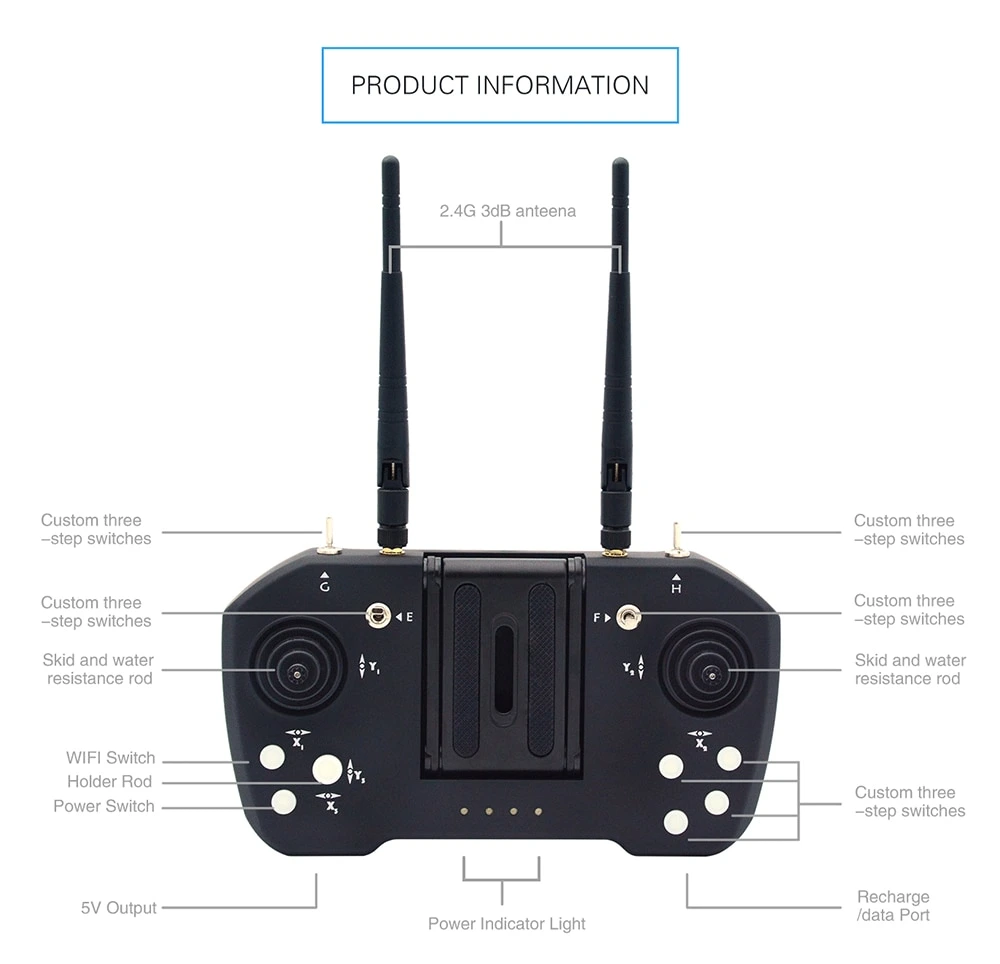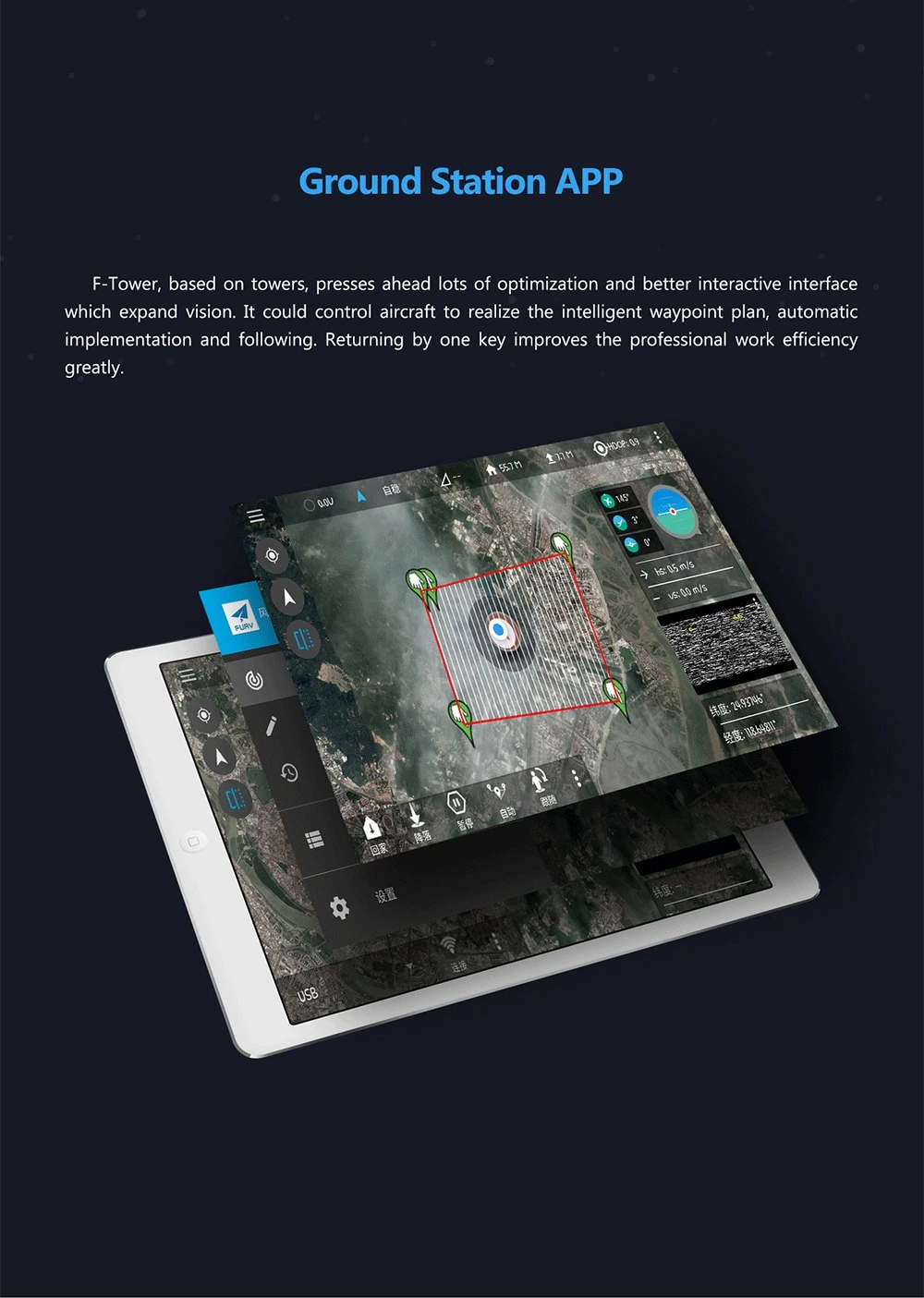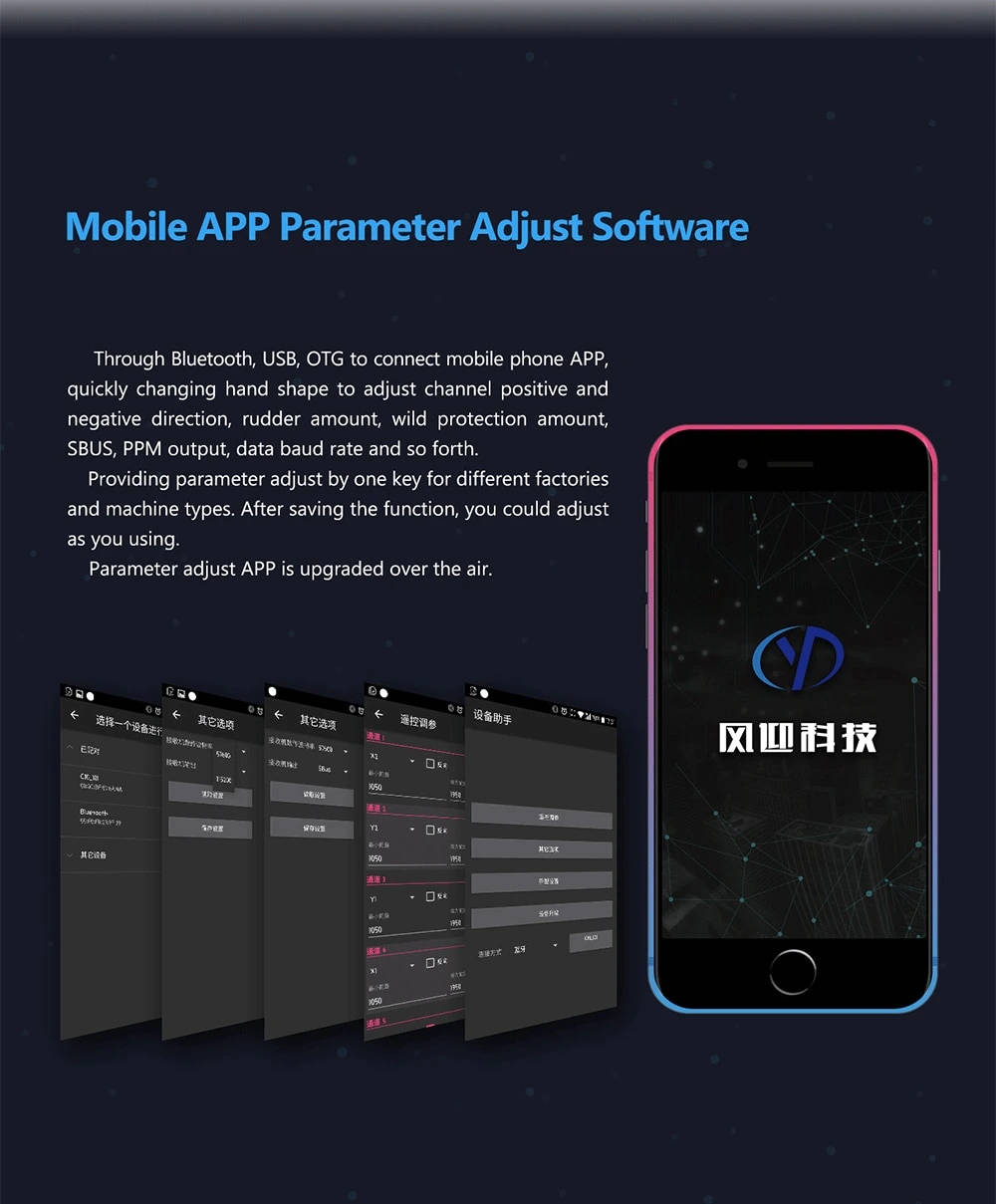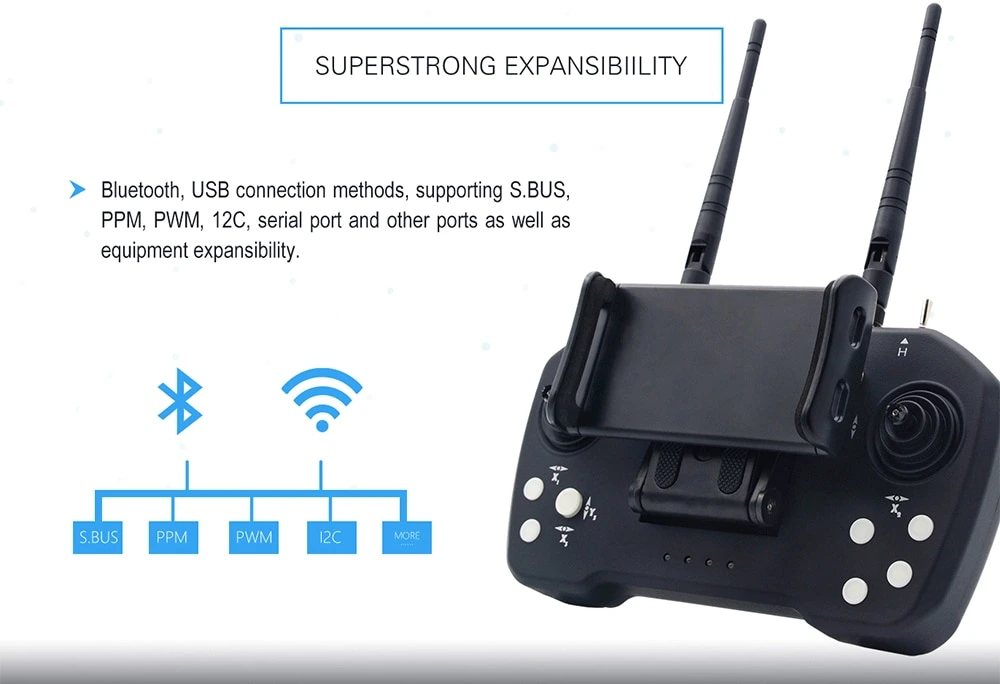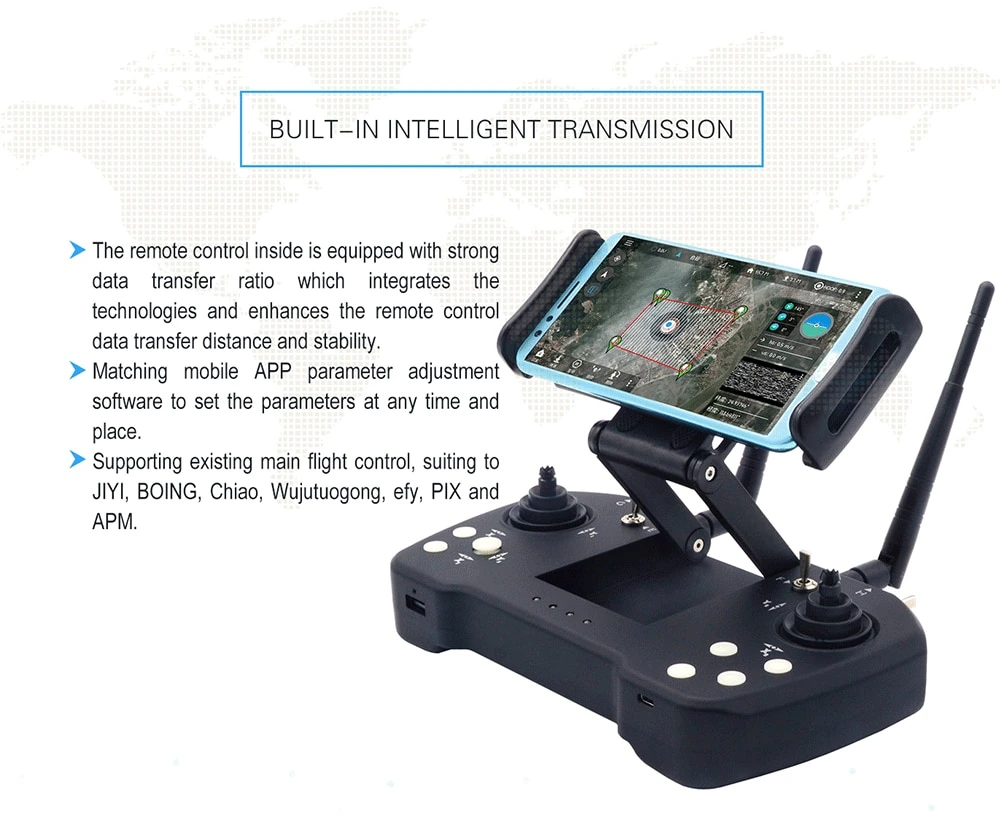 Items Description :-
Brand: Skydroid
Item name: T12 Transmitter
Number of channels: 12 channels
Frequency: 2.400-2.4833GHz
Working voltage: 3.7V(1s Li-ion)
Working Current: 130mA
Modulation: New FHSS
Weight: 560g
Firmware: APP online
Dimension: 225*123*35mm
Duration: 25 hours
Battery Capacitor: 4000mA
Charge Port: MICRO-USB
Application: Helicopter,Fixed wing,Quadcopter,car boat
R12 Receiver:
Model: R12
Number of channels: 12 channels
Working voltage: 4.5-5.5v
Working Current: 140mA@5V
Dimension: 51*41*13MM
Weight: 14g
Camera: Model: MINIDCAM
Power Supply: 5V
Working Temperature: 14 to 104°F(-10°-50°)
Working Current: 180mA
Dimension: 32.2*29.8*26.8MM
Weight: 15.6g
Features:
-Build in high efficiency antenna to avoid delay in digital transmission. For safety flying
-Build in intelligent communication. Increase the stability of long distance transmission. Dual antenna dual module
-Supported by FHSS technology. The longer distance can reach 20km
-Hall sensor gimbal with permanent magnetic sensor make longer life to 30 years. Military grade anti dust protective gimbal cover
-Remote dimming camera with &w LED can capture video clearly at night
-Bluetooth plus USB wire provide reliable link up
-24hrs continues working with one charge
-Legal 100mw output power comply with related certificate for export
-Battery is MSDS certified so it is allowable to carry on the plane.
Items Include :-
1 x Transmitter  T12
1x Receiver 12 channel
1x Camera with dual Led
1x Carry box
1x Wires and needed accessories